Mason appointed to presidential advisory committee on quantum science, Illinois quantum experts participate in White House NQI summit
On December 2, leadership from the Quantum Leap Challenge Institute for Hybrid Quantum Architectures and Networks (HQAN) were invited to the White House Office of Science and Technology Policy for the National Quantum Initiative Centers Summit. HQAN Director Brian DeMarco, Co-Lead for Education, Workforce Development, and Partnerships Emily Edwards, and HQAN co-PI Mark Saffman from the University of Wisconsin participated in discussions and presentations around National Quantum Initiative (NQI) achievements, challenges facing quantum research and technology, and US workforce issues. In all, 13 NQI centers were represented, along with government officials.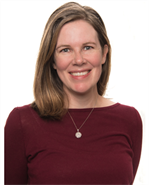 "It was great to have the opportunity to discuss successes and challenges across the quantum ecosystem with members of the community. In particular, with this rapidly changing field we need to ensure equitable access to the technology, and take intentional steps early to support a diverse, quantum-ready workforce," said Edwards, who is the Illinois Quantum Information Science and Technology Center (IQUIST) Executive Director and co-lead of the National Q-12 Education Partnership, a consortium focused on democratizing quantum science and education.
Four years ago, the federal government moved to dedicate resources to accelerate quantum research and development for the economic and national security of the United States with the signing of the NQI Act. It established the National Quantum Initiative, a whole-of-government approach to ensuring the continued leadership of the US in Quantum Information Science (QIS) and its technology applications. The NQI Act is up for reauthorization in 2023.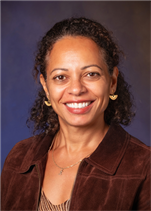 Notably, the NQI Act included establishing the National Quantum Initiative Advisory Committee (NQIAC), a group of experts tasked with providing an independent assessment of the NQI Program. Nadya Mason, the Director of the Beckman Institute for Advanced Science and Technology and IQUIST member, was recently appointed by President Biden to the committee. President Biden enhanced the NQIAC through a May 2022 Executive Order, which elevated the committee to a presidential advisory committee. Mason, and fourteen other quantum experts of diverse backgrounds, will be tasked with making recommendations for the President, Congress and the National Science Technology Council Subcommittee on Quantum Information Science to consider when reviewing and revising the NQI Program.
"There are huge challenges to developing this area of science, engineering, and technology, which is at the bleeding edge of what's possible," said Mason, who is also a physics professor. "The NQI Act has already driven significant advances and is critical for continuing US leadership in quantum."
Part of the NQI Act involved establishing multimillion dollar centers in research and education. HQAN is one of five $25M NSF centers, and is anchored within IQUIST. HQAN spans three Midwest universities, and has more than forty academic scientists and engineers that are researching distributed quantum processing and networks based on hybrid architectures. IQUIST faculty are also spearheading projects within two of the $115M DOE centers located in the state of Illinois. DeMarco presented during part of the summit's opening session, along with 12 other institute and center leaders, describing their centers' missions, major scientific impacts, as well their approaches to building multi-disciplinary research teams, engagement with industry, and education and outreach.
More specifically, the NQI has enabled deep, cross-sector collaboration on a range of issues. "People in this community are focused on partnering with colleagues in STEM education, as well as industry, academia, and government to develop real-world applications, grow the workforce, and increase public awareness around quantum science," said DeMarco, a professor in physics and the incoming Director of IQUIST.
"If we expect that there will be fully scaled quantum technologies integrated into communications, sensing, networking and computation, then we need people at all educational levels with varying levels of quantum proficiency," said Edwards.